Step 1:
Search for Exercises
to add them to your course.

Step 2:
Add students to your course by filling in the "Add a Student" fields.

Step 3:
Divide students into groups by clicking "Edit Groups" and selecting how many students you want per group, then click 'Create'.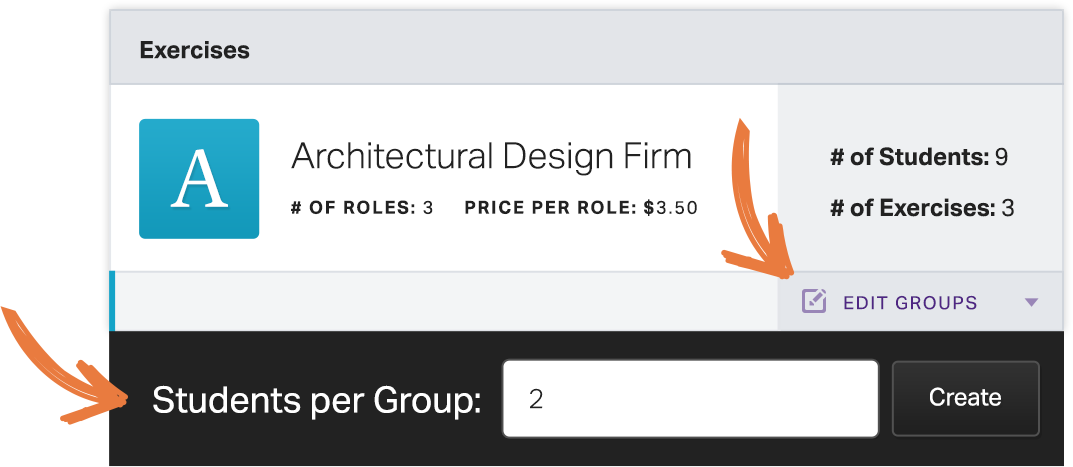 Step 4:
Confirm your course build by clicking 'Send Invoice to All'.